Things to Keep in Mind as a New Homeowner in Noida | AIG Royal
After closely inspecting hundreds of flats for sale in Noida, you've found the perfect 2bhk flat for you and your family. But what next? After all, this huge investment has come after years of hard work, and you don't just want to rush into decisions. This blog will guide you through a series of instructions through which you can enhance your experience as a new homeowner while saving your time, money, and effort.
Do Not Overspend on Unnecessary Things –
You've just committed a massive chunk of your savings for the down payment on your home, don't let the enticing yet unnecessary expenses come your way. This is your home, and you have all the time to make upgrades and add what you like. But during the initial days, hundreds of other necessary expenses are coming your way. Moving expenses, closing costs, and registration fees are some to note. Your favorite cabinets from the furniture market and that perfect table for your living room can wait, but electricity and water bills can not.
We understand you have waited years to see your "perfect home" as you wanted. But working from the heart and not the brain can lead to some unnecessary expenses.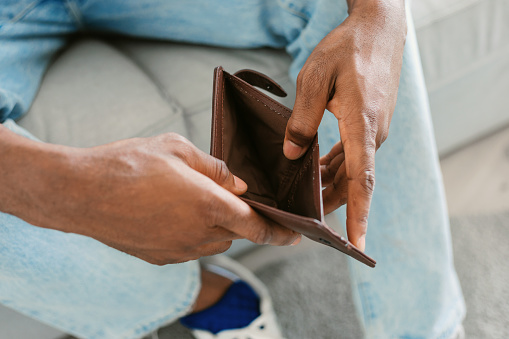 Engage With Your Neighbours –
Getting to know your neighbors creates a sense of community and engagement in the neighborhood. Who knows, you might have an important mail coming, and none of your family members are home to receive it? While in a new home, neighbors can also be a great source of information – regarding the best nearby market, best cafes to chill and work, weekend getaway spots, and many more things. They can also help you know specific rules and regulations or any other important information you might need to learn beforehand.
If they are also living in 2bhk flats in Noida, they can share some helpful tips that can help uplift your living experience. It is also a great way to socialize and get to know more people. If you're living in a housing society in Noida, going to occasional events can be more fun with some friends around you!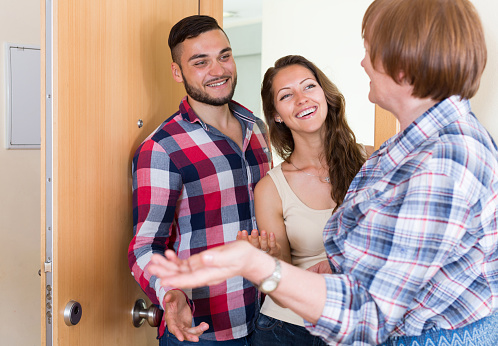 Hire a Professional When in Trouble –
Do not make repairs unless you're hundred percent sure that you can fix them. If the electricity socket isn't working, stay away and call an electrician. Taking a screwdriver and messing with the wires can have 'shocking' results you'd want to avoid. Trying to save some money on these types of repairs can often lead to spending more than you saved. 
Also, don't just see your home as a place to live. See it as a future investment as well. Think as a buyer – Would they want professional work or a one-time on-the-spot solution? Doing this can help you make wise decisions and avoid unnecessary trouble.
Secure Your Home Nice and Well –
The last thing anybody would want in their new home is an unwanted guest or an intruder. You should be fine if you've bought a 2bhk flat for sale in Noida with CCTV surveillance cameras and a gated entrance with guards. These flats are primarily found in the best housing societies in Noida. But if you're living in a property that is not in a gated society, you should take specific security measures to safeguard yourself and your family.
First, you can install security cameras around your house. In today's world, having security cameras around your home is a must if you have toddlers or elderly family members. Next, you can install a central locking system for added security to your front doors. Taking these steps can add another layer of security, and intruders will likely stay away from your flat in Noida.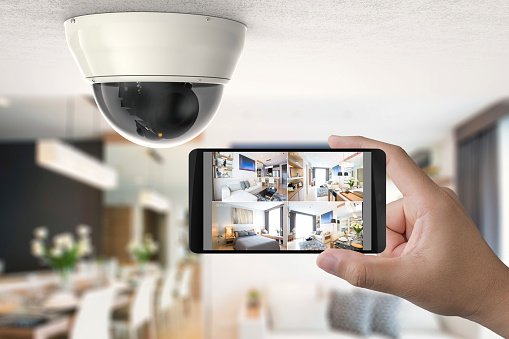 Home Insurance is a Must –
Insuring your 2bhk flat in Noida should be on your priority list as it safeguards the flat from future mishaps. If you've just bought a home in Noida and want to insure it, many home insurance options exist. After considering factors like the size of your home (i.e., 2bhk, 3bhk, or 4bhk), the cost of the policy, the damages covered, and the deductibles, you can come to a final decision and find the best home insurance for your 2bhk flat in Noida.
Conclusion
Purchasing a home is a significant financial and emotional investment. But, in the early days of being a homeowner, we must resist the urge to give in to our emotions. With so much to do and so little money, it is wise to build your dream home gradually. Following the above mentioned tips can assist you in making sound decisions and avoiding the money crunch as a new homeowner, allowing you to gradually but steadily build your dream home.