Affordable Ways to Upgrade Your Home in Noida | AIG Royal
There is a commonly held misconception that upgrading your flat in Noida must be expensive. The truth is that there are tons of affordable options available in Noida to improve your living area without going over budget. You may significantly improve your home by making a few small changes, such as adding a fresh coat of paint or some new plants. This blog post will look at some of the best and cheapest ways to improve your flat in Noida and make it more inviting. These ideas can be put into practice whether you are the owner or a lessee, allowing you to clean up your home without putting a great deal of financial hardship on yourself.
Painting The Home
Painting your home in Noida is a cost-effective way to upgrade your home's overall look and feel. A fresh coat of paint can instantly transform your space and create a new ambiance. It can also help to cover up any stains or marks on your walls, making them look clean and fresh. With a variety of paint colors available, you can choose a color that complements your furniture and decoration or adds a pop of color to your space. Painting your home can also increase the value of your property in Noida, making it a smart investment. So, whenever you want to change homes and buy a new flat in Noida, a fresh paint will attract prospective buyers and your present home will be sold easily. Overall, painting your home is an easy and affordable way to make it look and feel brand new.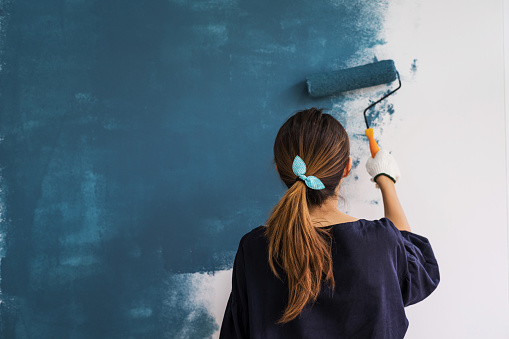 Source: Pixabay
Upgrading The Lighting
Upgrading your home lighting can have a significant impact on the look and feel of your space. Good lighting can improve your mood, increase productivity, and create a more welcoming atmosphere. It can also help to make your home more energy-efficient, saving you money on your energy bills. It can also increase the functionality and safety of your home, allowing you to perform tasks more easily and preventing accidents. Additionally, upgrading your lighting fixtures can add an aesthetic appeal and value to your home, making it more attractive to potential buyers if you decide to sell your flat in Noida in the future. Overall, upgrading your home lighting is a smart investment that can have a big impact on your daily life and the value of your property.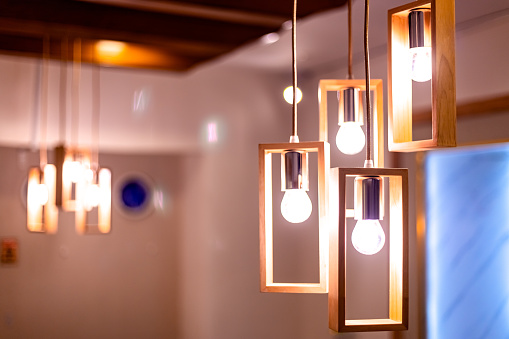 Source: Pixabay
Upgrading Your Flooring
Changing your floors can produce a plethora of benefits that are readily apparent to the naked eye. The most conspicuous advantage is the immediate transformation of your abode's overall ambiance and atmosphere. With new flooring, you can imbue your property with a renewed and contemporary appearance, rendering it more appealing to a broad audience. Furthermore, it's an intelligent investment that enhances the value of your domicile. The installation of new floors has the potential to augment your dwelling's appraised worth, thereby boosting your selling price should you choose to part ways with your residence. Dilapidated, threadbare floors can pose a safety threat, especially if they're slick or uneven. Upgrading your floors is a pragmatic solution that can mitigate potential hazards by affording you a level and slip-resistant surface. Moreover, new flooring can elevate the comfort level of your home by furnishing improved insulation, noise reduction, and underfoot cushioning.
Add Some Greenery
Bringing plants to your home can be a terrific way to beautify your living space. Not only do plants bring a touch of natural beauty to your design, but they can help enhance air quality, reduce stress levels, and encourage a sense of peace and relaxation. Research have shown that indoor plants can assist to filter the air by eliminating dangerous toxins and pollutants, such as formaldehyde, benzene, and trichloroethylene. In addition, plants can help to reduce noise levels and create a more serene environment. By introducing greenery into your home, you may create a healthier and more beautiful living space that promotes well-being and relaxation.
Source: Pixabay
Rearrange The Furniture
Rearranging your furniture can be a simple yet effective approach to enhance your home. It allows you to change the arrangement and flow of your living area, providing a fresh and new environment without the expenditure of buying new furniture. By moving furniture about, you may make a room feel larger, more cosy, or more useful, depending on your needs. For example, you may want to create a more open and inviting area by removing bulky furniture or opening up a room to let more natural light in. Alternately, you might create a pleasant hideaway by placing a chair in a corner and adding a lamp and some pillows. Rearranging furniture also allows you to experiment with new color and pattern combinations, adding visual interest and personality to your decor. Overall, rearranging furniture is a quick, easy, and economical way to update your house and create a room that feels fresh and new.
Conclusion
In conclusion, improving your home in Noida doesn't have to break the bank. There are many economical methods to improve your living area and make it seem more fashionable, pleasant, and efficient. From adding a fresh coat of paint to changing light fixtures, these easy modifications can have a great impression on your house without costing a fortune. Thus, whether you're a homeowner or a renter, don't be scared to get creative and start researching the numerous economical methods to update your home in Noida today. Your home is your sanctuary, and putting a little time and money into making it a more comfortable place to live is always worth it.
If you're looking for the perfect flats in Noida, you can rely on AIG Royal. It is situated in one of the most prime locations in Noida and is minutes away from nearest schools, markets, and the metro. It has an array of amenities such as swimming pool, hi-speed lifts, indoor games, lush green spaces, etc. Visit www.aigroyal.in to have a virtual tour and book your flats today!