Here's why Navratri 2023 is the Best Time to Buy a House in Noida | AIG Royal
One of the most significant festivals in India is Navratri, which is celebrated in honor of the goddess Durga. Nine nights of devotion to the Hindu goddess Durga are symbolized by the words "Nav" (nine) and "Ratri" (nights). When you spend money during these nine days, it's said that you bring luck and wealth in abundance. Hence, if investing in real estate is your top priority right now, Navratri is the ideal time to do so.
Since investing in real estate is a considerable commitment, Navratri is the finest time to make this decision and enlist the blessings of Goddess Durga. Here are some more reasons to buy a house in Noida during Navratri 2023 –
Source: Pixabay
Awesome offers on luxurious apartments –
It is the season of mind-blowing offers! Builders know the value of this auspicious occasion and want to sell as many properties as possible in this period. Therefore they provide the buyer with excellent offers that they cannot resist. For example – AIG Royal in Noida delivers luxurious apartments with various amenities that make life easier, that too at affordable prices!
Source: Pixabay
Best time to get home loans –
Not only builders but banks also know the significance of Navratri and hence are offering attractive home loan offers. Banks usually lower their home loan interest rates during these days as more people are applying for home loans. If you're considering getting a home loan, this might be the best time in 2023 to do so.
Source: Pixabay
Buyers get the upper hand when buying a home during festivals –
During the festival season, the real estate market shifts towards the buyer. This is because, during this period, the seller wants to sell as many properties as possible and hence agree on custom offers between both parties. You can use this to your advantage and try your luck in getting a better offer than you currently get.
Brings Good Fortune for you and your family –
Buying a home during Navratri is believed to bring fortune and prosperity to your doorstep. But to get these benefits, you should make necessary transactions during the 'shubh mahurat' or auspicious time.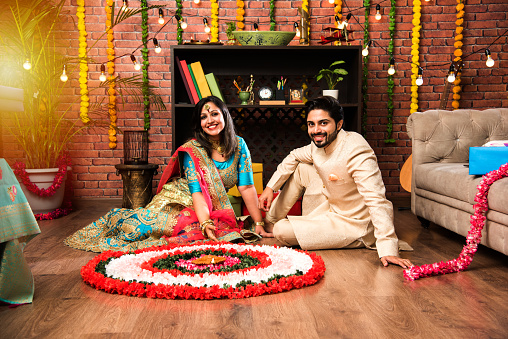 Source: Pixabay
The nine days of Navratri are said to be some of the year's holiest days. People try to get as many things as possible in this auspicious time as it is said to be the finest time to buy something and gather the blessings of Goddess Durga. During this Navratri, you can also be one of the few who can move one step closer to luxury with AIG Royal. Visit www.aigroyal.in to experience some of the most luxurious apartments in Noida at affordable prices!